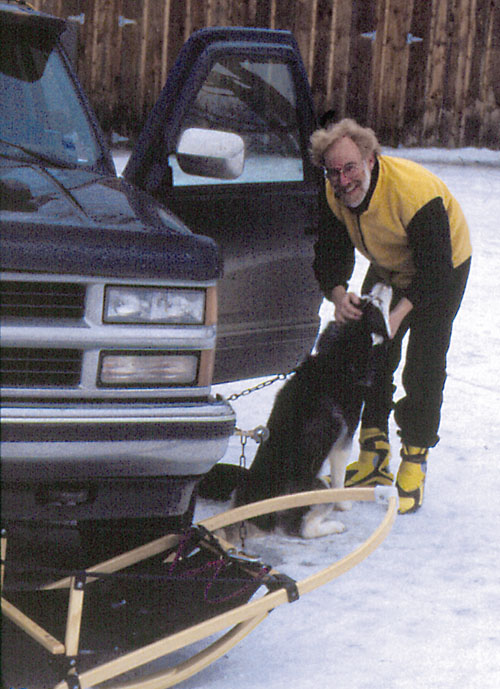 We are not offering dogsled rides or skijoring lessons or anything else involving our dogs.
Dog Gear
We will measure and fit your dog for a harness. New dog harnesses, skijor belts, bungee towlines with quick releases for 1- 2- or 3-dogs, and dog booties are available for purchase. This equipment may also be used for dryland training, such as cani-cross, bike-joring, and scootering. (Ask us about discounts on Diggler Scooters.) We have been doing this for over 20 years and have used a variety of equipment from many different suppliers. We stock and recommend only that which works.
Atii Home · Dog Sled Rides · Rides Update
Rates for Rides · Skijoring Lessons · Skijoring Rates
Equipment · Educational Programs · About Us
Atii FAQ · VSEP/Space Lady/Atii Home

Atii Sled Dogs
Mad River Valley · PO Box 550 · Moretown, VT 05660
Phone: 802-496-3795 · Fax: 802-496-3765
atiisleddogs@madriver.com
www.AtiiSledDogs.com
All photos, art & content copyright © 2003-2006 Atii Sled Dogs
All rights reserved.
No photo, drawing, or text may be reproduced in any form without written consent.
Written consent is necessary before linking this site to yours!
Please send your requests to:
AtiiSledDogs@madriver.com or
Atii Sled Dogs, PO Box 550, Moretown, VT 05660
This page last updated Dec. 12, 2007.